They have always gotten us in quickly, which is great with a sick child. We have seen a few of the Dr's in the practice and they are all wonderful. They listen to the parents concerns and really listen to the kids as well. I'm so glad I found them.
Welcome to EastLake
Your Preferred Pediatrician in Palm Harbor & Trinity
Our mission at East Lake Pediatrics is to provide outstanding pediatric care that is personalized to the needs of our patients.
We know that choosing the right pediatrician is an important decision for parents when considering the health and well-being of their child. For this reason, our office is designed for individualized pediatric care and services.
Our staff is committed to the health care of all of our patients. We enjoy working with children and are well trained in healthy childhood growth and development as well as childhood illnesses.
Putting Patients First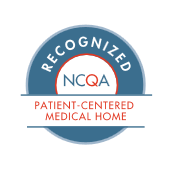 We're proud to announce that East Lake Pediatrics has achieved Patient-Centered Medical Home (PCMH) recognition! This accreditation signifies that our practice puts patients at the forefront of care, resulting in happier and healthier patients, as well as better relationships between patients and their clinical care team. Each of these factors have been proven to make for more efficient treatment and lower health care costs.